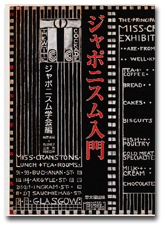 ジャポニスム入門 (An Introduction to Japonisme)
Edited by the Society of the Study for Japonisme, Shibunkaku publishing
November 2000
ISBN 4-7842-1053-9
2,800 yen
247 pages
21X15cm
In 1998, the name of the society was changed to its current name, and at the same time, the project "Introduction to Japonisme" was planned as a project to commemorate the 20th anniversary of the foundation of the society. This project was created in response to the growing public interest in Japonisme in universities and lifelong learning settings, but there is still no thorough introductory textbook available. Fortunately, the number of members of the society has increased, and a diverse range of researchers has gathered in both regions and fields. The structure of this book is divided into chapters by region, in which Japonism in art is described not only in the narrow sense such as in painting, sculpture, crafts, drawing, and printmaking, but also through photography, fashion, architecture, and even music, which are widely recognized as art in Japan.
---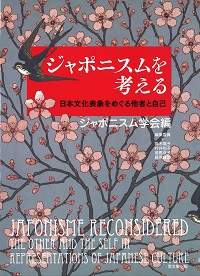 ジャポニスムを考える (Rethinking Japonisme)
Edited by the Society of the Study for Japonisme, Shibunkaku publishing
April 2022
ISBN 978-4-7842-2034-2
3,520 yen
352 pages
Japonisme mainly referred to the cultural phenomenon from the latter half of the 19th century in which modern French painters and artists actively incorporated Japanese tastes and aesthetics. However, the term has recently started to It has begun to indicate the broader representation and acceptance of Japanese culture that unfolds in over times and spaces. Japonisme-like phenomena and expressions that have been regarded as subfields of modern art history and modern literary research, as well as their evaluation and criticism, contain many useful clues for understanding "Japan" in today's global culture. The aim of this book is for scholars leading the study of Japonisme to raise the issues and possibilities of researching "Japanese culture" imaged from outside of Japan or with an awareness of "outside Japan."
---